VIBRALESS FLEXIBLE SHAFT COUPLINGS
The Vibraless coupling comprises a flexible disc in polyurethane which absorb the starting torque when you drive in both forward and reverse, the vibrations and to isolate the shaft from the engine. In the case of a possible rupture of the unit, two fail safe straps can join together.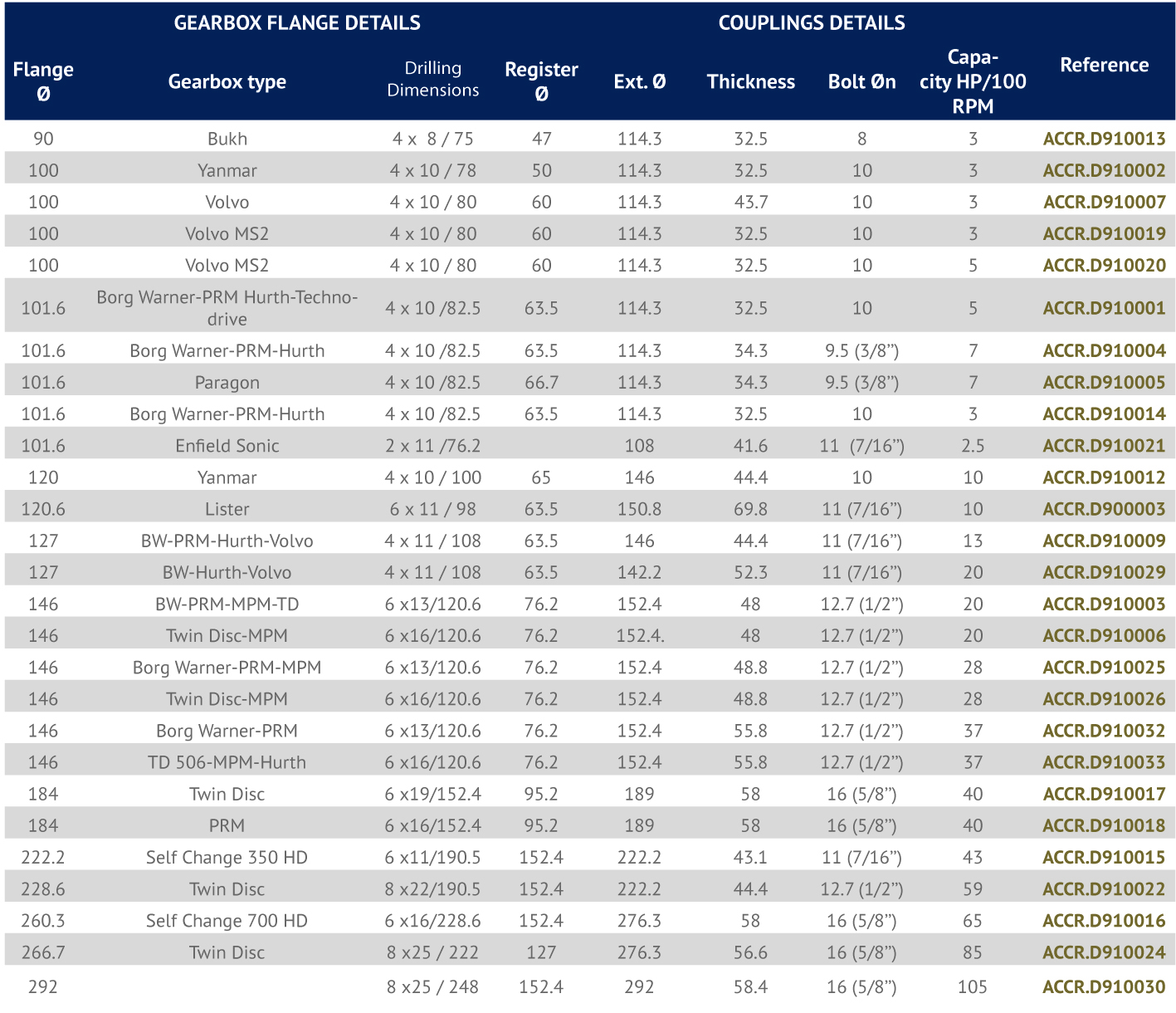 the two parts and thus to carry on your drive.

DOWNLOAD THE PRODUCT DATASHEET

Read the payment modality