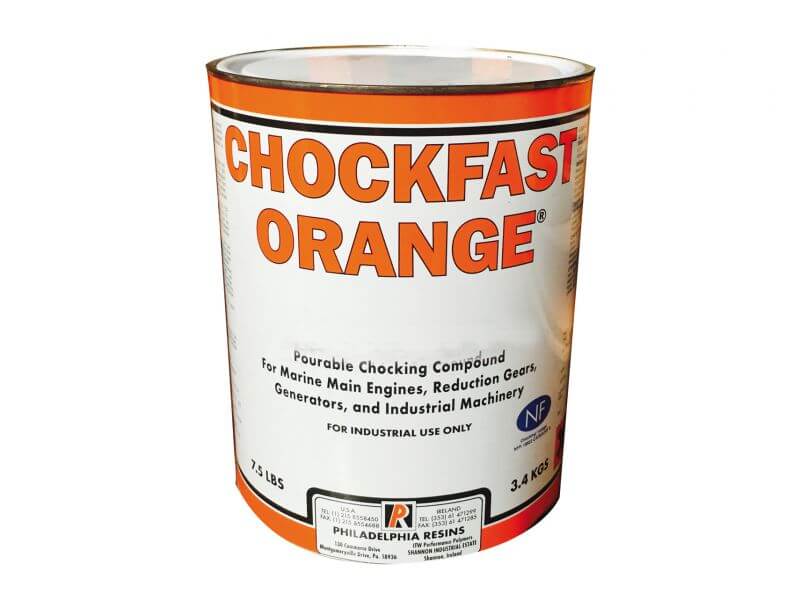 CHOCKFAST is a specially formulated 100% solids, two component inert filled casting compound developed for use as a chocking or grouting material. CHOCKFAST is designed to withstand severe marine and industrial environments involving a high degree of both physical and thermal shock. The compound is non-shrinking and has very high impact and compressive strength.
Years of successful in-service experience have shown the use of chockfast to be a far superior yet less expensive method of establishing and permanently retaining precise equipment alignment under extreme conditions.
Chockfast is approved or accepted for its intended marine use by American Bureau of Shipping, Lloyd's Register, Bureau Veritas, Det Norske Veritas, Germanischer Lloyd and most other major regulatory agencies worldwide.

DOWNLOAD THE PRODUCT DATASHEET

Read the payment modality