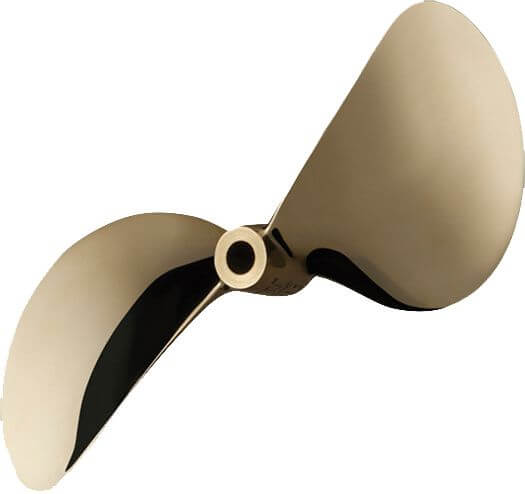 The cruising sailors' propeller. Its skewed sections are designed to reduce vibration.
The HYDRASAIL offers a similar performance under power to a conventional 3 blades propeller, but due to its reduced blade area a larger size must be used. The optimum size for your vessel can be easily calculated by our design department.
The HYDRASAIL is manufactured from high tensile manganese bronze or nickel aluminium bronze.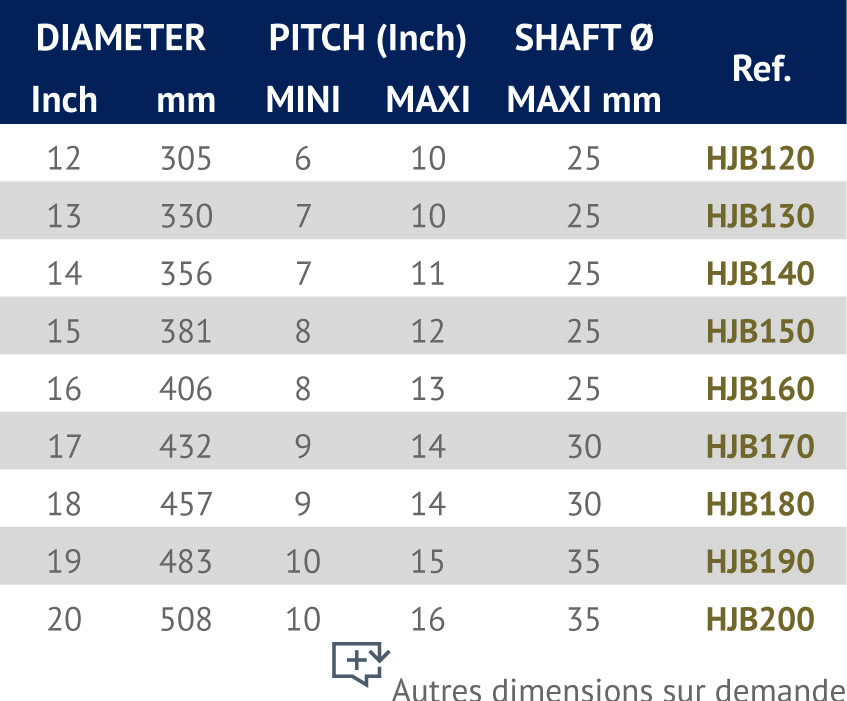 DOWNLOAD THE PRODUCT DATASHEET

Read the payment modality

Fix Pitch Propeller Selection Sheet